ScoreGetter GRE Coaching in Chennai since 1999
GRE Coaching in Chennai – Course starting from
Rs. 9,900/- only
We at ScoreGetter possess exceptional expertise for quality GRE Training in Chennai. All prospective students must consider the fact that the GRE (Graduate Record Exam) is mandatory for admissions to most top-notch graduate programs in the USA other than Law, Business, and Medicine. The GRE is currently the most suitable examination that can get you into graduate school and augment your chances of getting a scholarship in the Universities for almost all post-graduate programs that you may contemplate pursuing. ScoreGetter GRE Coaching in Chennai can aid you in choosing the right school because we understand your personal and educational goals.
The
GRE is now a computer-based
exam and the exam can be taken all over India any day one wishes, except weekends. The exam has four parts: Verbal Section, a Quantitative (Math) Section, an Analytical writing Section, and an Experimental Section which is unscored and unidentified (can be either of the above).
The maximum score on the GRE is 340 and there is a penalty for leaving the questions unanswered. ScoreGetter a premier GRE Training Institutes in Chennai is the place that will help you to attain the best score that you want to achieve.
Let's see the format of the revised GRE which covers in detail the GRE Exam Pattern section by section.
Analytical Writing
(1 section)
Verbal Reasoning
(2 sections)
Quantitative Reasoning
(2 sections)
Unscored*
2 separately timed writing tasks


Approximately 20 questions per section


Approximately 20 questions per section


Approximately 20 questions per section
30 min. per task


35 min. per section


35 min. per section


35 min. per section
** An unidentified research section does not carry marks and mostly it will always be the last section of the test.
*There will be an unidentified unscored section that does not count toward a score and may appear in any order.

A high GRE score gets you a GRE Scholarship in a major university. For equipping yourself you need to be involved with our GRE Coaching in Chennai even from the best handler. Okay, let's discuss in elaborately with each section.
Quantitative Reasoning: - GRE Training Institutes in Chennai
In the current pattern, there are a lot more data interpretation questions utilizing graphs and tables. Numeric Entry questions don't have answer choices — you should provide the right one. There are also questions where you have to choose all of the correct answers, called multiple-answer questions. The GRE Exam Syllabus covers topics up to grade ten only.
Test Interface and Functionality – GRE coaching in Chennai
The new GRE allows you to skip around freely, to go back and change your answers, and to mark questions you want to come back to later. You can also use an on-screen calculator.
The flexibility is positive—imagine being able to go back in time and change your answer. But it can introduce new challenges: a lot more second-guessing, pacing issues, and a bigger risk of leaving questions unanswered, which is heavily penalized in the GRE.
The GRE Test Structure is such that the duration of the exam will be around 3.45 hours.
MST (Multi-Stage Test)
The revised GRE Exam is an MST or multi-stage test. You still take it on a computer, but it adapts to your performance only after you have answered a section of Quantitative or Verbal questions. Answer the majority of questions in a section correctly, and the next section will be harder—consequently, your score band will probably be higher. Get most of the questions wrong and you will move on to an easier section … but you'll have a harder time scoring as high. Training from our GRE Training Institutes in Chennai will assure you a higher score.


Scoring scale and score availability.
The scoring scale is now from 130-170 in one-point increments in each of the sections. The total score being 340.
You cannot retake the GRE as frequently as you used to earlier. With the Revised GRE, you can only test every 60 days. Please refer to ets.org for further details.
Don't bother about retaking the GRE, because we at ScoreGetter – The Best GRE Training Institutes in Chennai – assure you of a great score.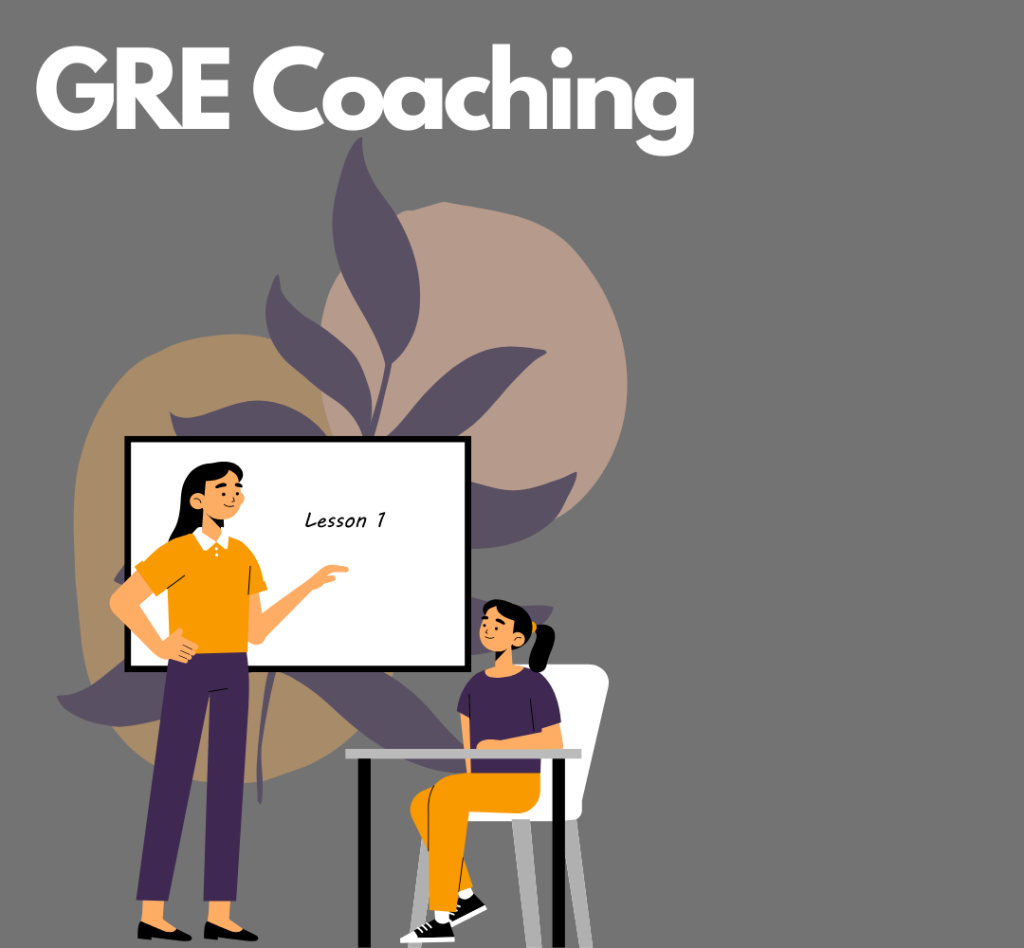 GRE Coaching at ScoreGetter
ScoreGetter classroom training for the GRE consists of 35 sessions with a total of 70 hours.
Everything you need to know to ace the Test is present in this course.
There are three distinct formats for in-class instruction:
Regular GRE Coaching: The class meets once thrice in a week, Monday, Wednesday, and Friday. Students who have roughly 2.5 months before taking the Test and want or need daily supervision and preparation will find this the perfect fit.
Fasttrack GRE Coaching: The class meets daily during the week. Those students who have a full month to devote to intensive studying will benefit greatly from this course.
Weekend GRE Coaching: The class meets every Saturday and Sunday. Ideal for working students and anyone who wants to use their weekends to study for the GRE®.
For more specific beginning dates, please get in touch with the centre in your area.
Our GRE Faculty
When it comes to helping students succeed on the GRE® Test, our faculty members have extensive training and expertise.
Only around 10% of candidates make it through our tough, multi-stage GRE test, so we feel particularly proud about the quality of our teachers.
Our professors are happy to meet with students individually outside of class hours to address any concerns they may have to improve their score on the GRE.
Students can improve their application essays (Statements of Purpose) by attending a workshop offered as part of the Classroom Training course (SOP).
Each student in a Classroom Training course has access to their own personalised online Student Portal loaded with study materials and tools like practice tests, an area to post and receive feedback on analytical writing assignments, and a place to have their Statement of Purpose evaluated and reviewed.